A Brief History Of Rolex Watches
When one thinks of luxury watches, Rolex is the brand that will come to most people's minds. In just over a century, the company has become a renowned watchmaker, creating watches that everyone hopes to one day afford. Besides being known for creating exquisite watches, Rolex has also become synonymous with precision and highly accurate watches.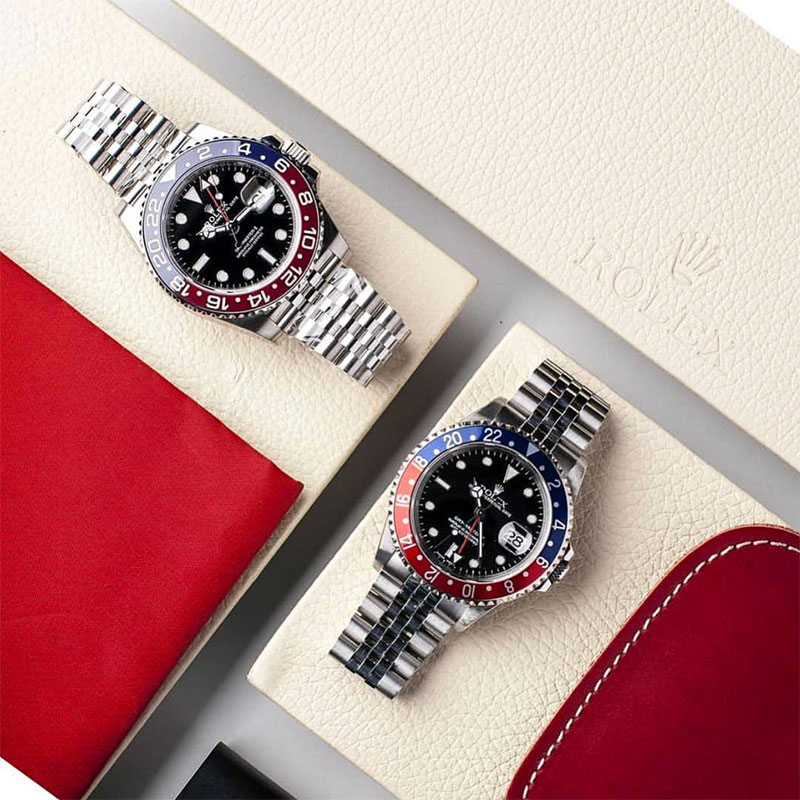 The story of Rolex began in 1905 when Hans Wilhelm Wilsdorf teamed up with Alfred James Davis to create the Wilsdorf and Davis Ltd. Before even getting involved in the watch industry, Wilsdorf became obsessed with horology, the study of creating timepieces. It was after creating three exceptionally accurate watches that he formed the company with Davis. The name "Rolex" was first registered in Switzerland in 1908 and in London in 1912. The name was actually chosen because it was easy to pronounce and spell in multiple languages. The company officially changed its name to Rolex in 1915.
At first Wilsdorf and Davis only focused on pocket watches for men and travel clocks. At the time, wristwatches were still seen as feminine. Many of their early watches were made of silver and featured porcelain dials. The watches' faces were also plain to allow retailers to paint their brand names on them. The company placed its own logo, "W & D," on the inside of the case back and on the movement.
Rolex made history in 1910 when Wilsdorf decided to step out of his comfort zone and go beyond pocket watches. Their wristwatch became the first in the world to receive the Swiss Certificate of Precision. Just four years later, the Rolex watch also received a "Class A" precision certificate from Kew Observatory in Great Britain. Up until then, only marine chronometers were awarded for their precision. It was this milestone that led to great success for Rolex.
The shift from pocket watches to wristwatches came about during World War I. Soldiers needed highly accurate watches that were more comfortable to wear. After the war, men continued to search for such watches and Rolex was willing to meet the people's demands. Throughout the 1920s and 1930s, Rolex received numerous awards and set new records for watchmaking. They continually exceeded standards with their exceptional quality and accuracy. In 1926 they created the first waterproof and dust-proof wristwatch – the Oyster. The reliability of the watch was put to the test by Mercedes Gleitze when she swam across the English Channel. The swim lasted over ten hours. The watch was still in perfect working condition.
The success of the company continued to grow, and it wasn't long before they were recognized as the leading manufacturer of watches. In the 1950s they decided to expand their lineup again by creating professional watches for deep-sea diving, mountain climbing, and scientific exploration. The company has shown no signs of stopping their worldwide success. To wear Rolex watches is to show that you know the meaning of true luxury.
https://silvertrust.co.za offers a comprehensive selection of a Rolex watches, among other brands. Visit us online to pick up a Rolex Submariner, Rolex Daytona, Rolex Datejust or Rolex President watch today.
Top 5 Most Expensive Luxury Watches
Everyone loves a great luxury watch. You invest your money into one and have something that will last you your entire lifetime. But some watches can go far beyond the typical luxury watch price tag. The list of the world's most expensive luxury watches changes often as new models are released, seemingly with the idea to gain a spot on that top list. As of 2018, these are the top 5 most expensive models.
201-carat Chopard, $25 Million – currently the most expensive watch available, its band is encrusted in pink, blue and white diamonds, including a single 163-carat diamond. It all adds up to 201 carats which are precisely how it got its name. This might be the watch you display behind a case and security system at home, not walk around with!
Patek Philippe's Supercomplication, $11 Million – An 18-carat gold pocket watch made in 1932; this watch took four years to produce. It set a record for the most expensive pocket watch when it was sold in 1999 through an auction for $11 million. Talk about a conversation piece!
Patek Philippe's Platinum World Time, $4 Million – This watch was purchased in an auction in 2002, and at the time it's price of $4 million made it the most expensive wristwatch, though it obviously beats out for that title since then. What makes it so unique is that it displays times zones of all countries and distinguishes between day and night in each time zone.
Vacheron Constantin tour de L'Ile, $1.5 Million – Claimed to be the most complex watch ever made by a human being, it has 834 parts and takes up 1000 hours of production time. The watch has two faces, with the back displaying the time much the same as the front.
Patek Philippe's Sky Moon Tourbillon, $1.3 Million – With 688 parts, this watch is pretty complex in itself. Its casing is made up of platinum, one of the most expensive materials used for watches. The back of the watch has a beautiful face of the night sky. Only two watches are produced each year, a platinum version and a rose gold version.
You can see that some of these models once held the top spot, but got pushed down by other companies trying to outdo others or even, in Patek Philippe's case, themselves. Every year, as new designs are released, the list is changed. But for now, if you are looking to spend a couple of million on a watch, these are the ones to get.
Silvertrust.co.za is your #1 online high-end luxury watch retailer. At silvertrust.co.za we offer high-end luxury watches, Audemars Piguet watches, Panerai watches, Hublot watches, and Patek Philippe watches at discounted prices. If you're looking for a designer watch at a great discounted price, you have come to the right place.