Although umbrellas are the most underrated props, but nowadays they are gaining their substance in today's modern weddings in banquet halls. Every time it was always the flowers, lights, and drapes which were given the priority in décor. But nowadays trend dictates that umbrellas have somehow taken up the spotlight as they are giving competition to its rivals. Not just to protect us from rain, sunlight but also they amplify frill and flourish that is adorning the venue.
If you got a perfect wedding venue like Samode Palace Jaipur, adapting any of the given styles would not be an issue.
Shade the Aisle
We can offer a shady walkway with all decorated with a colorful umbrella if you want to save your guests from the blazing sunlight. Some embroidered types bring out the beauty in their backgrounds. Colors will give a picture perfect view for your outdoor destination wedding. If you are thinking of a beach wedding, then umbrellas can be dangled from a rope over the entire walkway.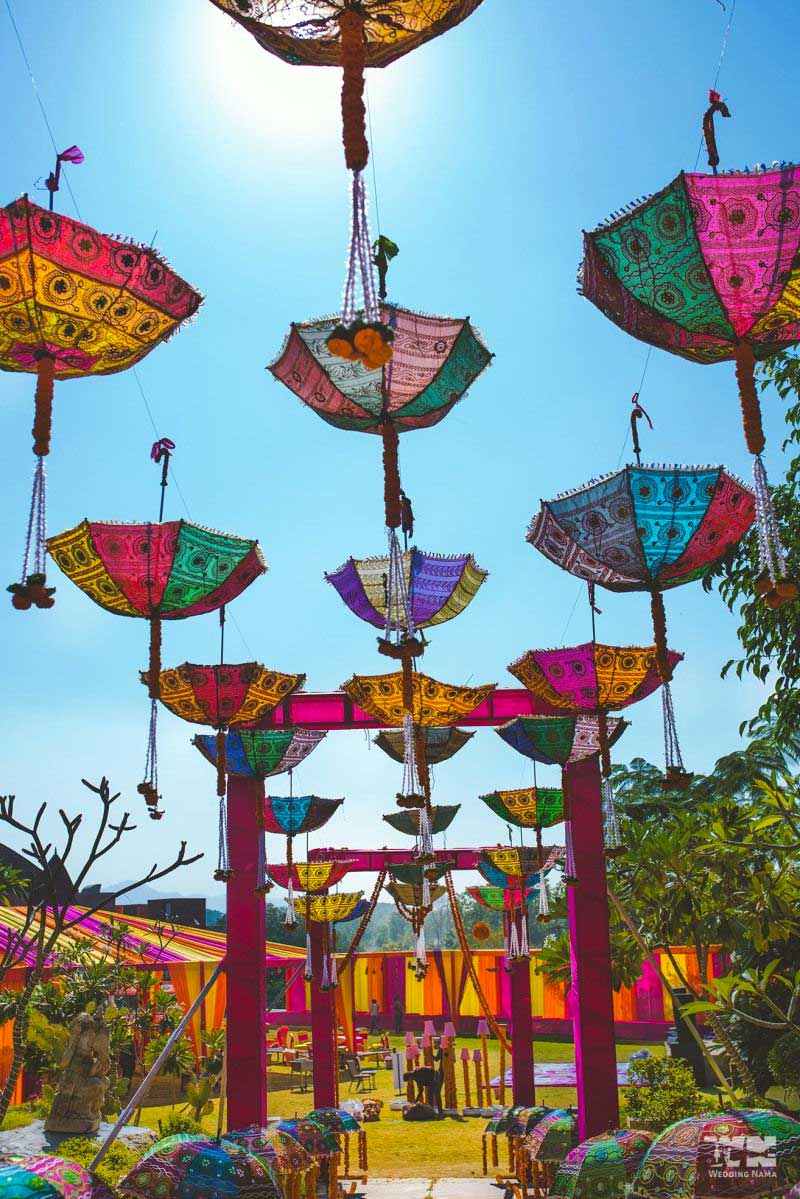 Make a wall of Umbrellas
We know that every one like to have memorable photos as a souvenir for themselves. And suppose it's with your husband, friends, family. You can choose a color combination for the arrangement in the form of the wall to make it an ideal location for a photo booth. You can select designed as wall as embodied ones what's your heart desires.
As Bunting Item
Try to use umbrellas to give a vibrant touch in your ceremony with attached it with garland and lightning. It will be eye-catching and enchanting in the ceremony.
As Centerpieces
Umbrellas make for cute centerpieces just add those umbrellas with some flowers, ribbons, pearls or lights that can elevate the level of adornment within the venue.
Use the Umbrella for your Personal Shoot
Bring out some swag in your wedding photos by using the very conventional umbrellas in most imaginative of ways.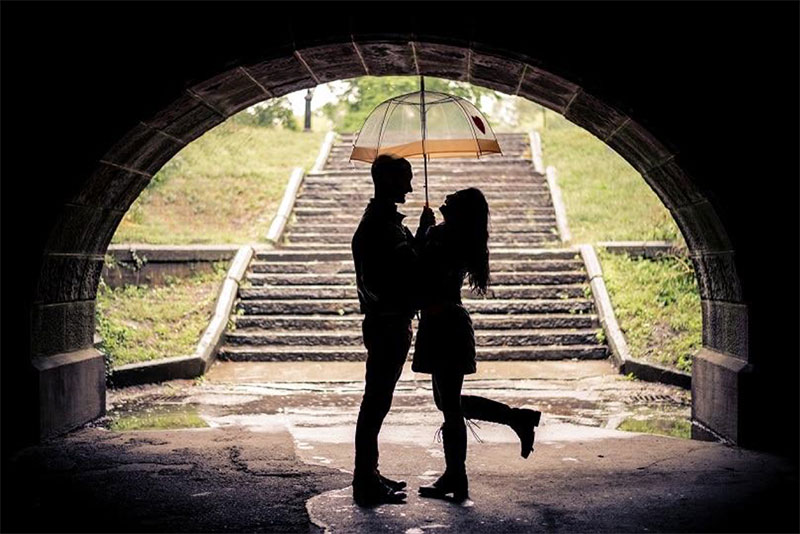 You can use umbrellas in your personal photo shoot with your husband or wife on the wedding days, or you can use it as in rain photoshoot under various embroider or rococo umbrellas.
Overhead Centerpieces
As we know everyone loves embodied umbrellas just decorate them with beautiful colorful flowers and upturned them and stuff them to the brim, urns or any other item that looks good with your chosen umbrellas. Transparent plastic umbrella filled with some fripperies as well looks very eye-catching.
Hanging Umbrellas from ceilings
Umbrellas can be arranged in a different combination of flowers, fairy light, and many other adamants. Colorful hanging umbrellas gives your wedding decoration a playful punch.
Umbrellas can also be used as chandeliers where one can stuff flowers or lights within the altered form while it gets hanged from the roof. It also would look even better when the dripping flowers are of distinct than the ivory or some pastel colored umbrellas.
Used as a Bridal Entry
With the beautiful satin umbrellas, lace umbrellas could be used for making a breath-taking bridal entry. This will make your guests experience with the majestic view and the moment when the bride made a regal entry.