Belly button rings have become one of the hottest, must-have jewelry items around! Most of the belly button rings being sold are to the 20-something and under crowd, and they like modern, fun designs when it comes to piercing jewelry. There are hundreds of cute designs available, so that's not a problem. There are some good things to know before you get pierced and buy belly button rings, though.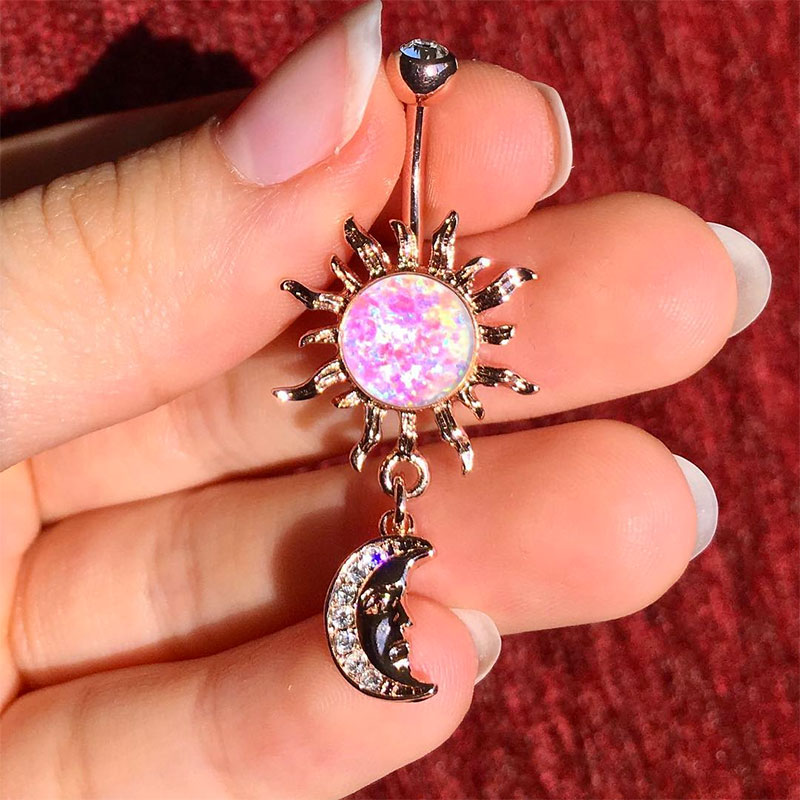 When first getting your belly button pierced, you should make sure you have a titanium belly button ring inserted that will stay there until the piercing is healed. PTFE (Poly-tetra-fluoro-ethylene) jewelry is also recommended for initial piercing use for pregnant women (because the jewelry bends and conforms to the shape of the body), and generally for anyone who might have allergy issues. Gold that is less than 14K, silver, and surgical steel is not recommended for initial piercing, because they may cause allergic reactions due to the alloys used in them, such as nickel and copper. Silver oxidizes quickly when it comes in contact with blood and also solutions used for after-piercing care. Belly button piercing jewelry may have to be worn for up to 6 months before you can start wearing cheap belly button rings that aren't made of titanium or PTFE. Just to be safe, I would recommend wearing titanium, PTFE, or gold belly button rings (14K or above) for the first year or so after your piercing.
Many very cute belly button rings are available, and all you need to do is to browse online to find many different styles and types of belly button jewelry. Belly button rings are actually curved barbells that will nestle into the belly button itself once they are put on. Dangle belly button rings have small dangles attached to the bottom of the barbell usually with small jump rings. So many designs are available that it may be hard to choose! Matching your belly button ring to other jewelry you have, like a Pandora charm bracelet, or maybe even aquamarine and diamond engagement rings. You will need to choose the gauge (the diameter) of the barbell, and the length of the barbell as well. You may need to experiment to see what length fits you best, as well as what thickness for the bar is best for you, also.
Cute, sexy, and modern sums it up when talking about belly button rings. They are available in many retail stores, and in lots of online shops. Stick with good quality belly button rings, at least for a year before venturing into cheaper ones, so you don't risk an allergic reaction or infection from any base metal belly button rings. Most of all, have fun choosing and wearing the styles you like best!