Pandora beads are beautiful, high-quality beads that are made to work with Pandora charm bracelets. When assembled onto a Pandora bracelet, they create a personal piece of jewelry that is absolutely gorgeous. Sometimes also called Pandora charms, these beads have become extremely popular in the last decade. Here are a few facts about Pandora beads you may want to know about.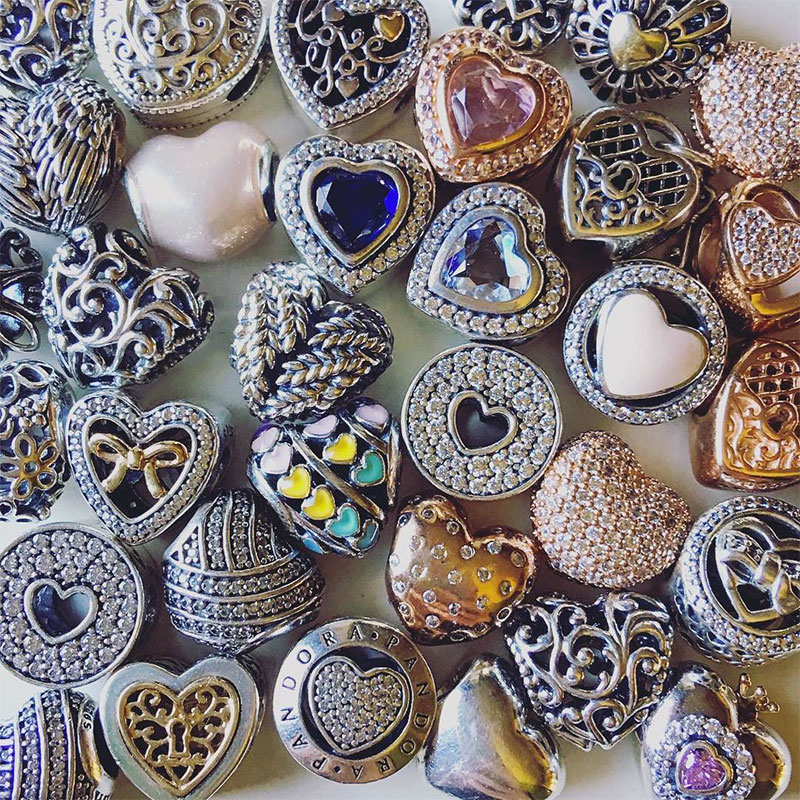 Pandora beads are created from the highest quality 14K gold, 925 sterling silver, Murano glass, precious gemstones, and semi-precious gemstones. There are also wood and cubic zirconia beads available. I am sure you are familiar with high-quality 14k gold and sterling silver, but you may not know what Murano glass is. Murano glass has been made on the Venetian Island of Murano since the 1200's. It is primarily made with the lampworking technique, that is, using a torch to heat glass into a molten state and winding it around a metal rod until the desired shape is achieved.
It is considered to be among the highest quality art glass in the world. Some of the gemstones used in Pandora beads include diamonds, rubies, pearls, aquamarine, garnet, amethyst, topaz, and peridot.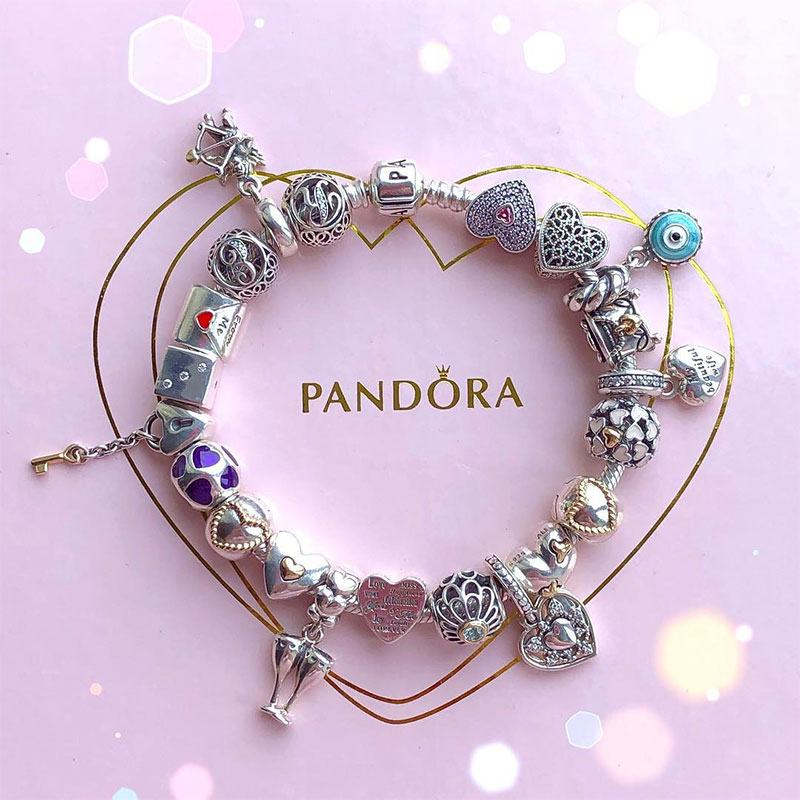 Beads used in Pandora jewelry are designed to twist over small threaded sections on a Pandora bracelet. The bracelets are divided into three sections, so you can arrange your beads however you want, and they will stay where you put them without sliding around on the bracelet and bunching up on one side of it. They can be rearranged easily and changed out for other Pandora beads in just a few minutes so the bracelet's look can change whenever you want it to.
Pandora bead charms come in all sorts of shapes. Some are abstract designs, and some have definite shapes such as a flower, a baby bootie, or a wedding cake. There are also beads that have dangles attached to them. The Murano glass beads are mostly round, donut shapes. You can easily design bracelets around certain themes, such as weddings, babies, or sports, or you can design Pandora bracelets around colors or gemstones. Any way you do it, it is sure to be gorgeous!
Pandora beads are sold individually. The range in price from the low $30's for Murano glass beads, to several hundred dollars for 14k gold beads with gemstones. There are even retired beads on the market that have become very collectible because they are hard to find. Prices for those beads can reach $500 and more.
Probably the best thing about Pandora beads is that they create a very personal and unique piece of jewelry. Chances are there will not be anyone else wearing the exact same Pandora charm bracelet as you, even if you find yourself in a room full of people wearing them.
Pandora beads are very high quality, gorgeous components of the famous Pandora charm bracelet system and are very versatile and affordable because they are purchased separately over time. You will have a precious, personal, and very unique piece of jewelry after you assemble one, so don't waste any more time before you head to the dealer nearest you to get one for yourself!
Happy Shopping!