Wedding Jewelry – Popular items for bridal jewelry
The jewelry you wear on your wedding day is a very important part of your overall look at what will most likely be one of the most important and memorable days of your life. You want everything to be perfect that day, including the way you and your bridesmaids look. Of course, there are always those dreaded budgetary limitations to consider… so what can you do to make sure you look smashing on your big day?  Take a look at bridal jewelry sets!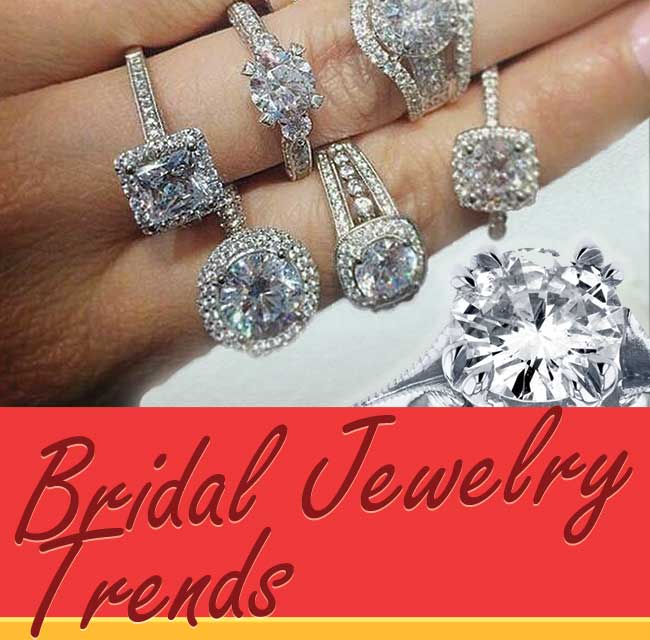 Brides today are so fortunate – in days gone by (read: before the internet!) brides had to make endless trips to department stores all over town to find just the perfect jewelry that would complement her dress perfectly. No longer, because there are so many good online stores like Amazon.com that carry an almost endless array of bridal jewelry from cheap bridal sets, to pearl bridal jewelry sets, to crystal bridal sets, and so on. There are even many gorgeous Indian bridal sets available for those brides who want something a little less traditional-looking. Bridal jewelry sets are wonderful because the guess-work has been done for you; you can be sure that the necklace and earrings (and sometimes bracelet) that come in the set will look beautiful together.
Things to Consider Before You Buy Bridal Jewelry Sets
Always wait to buy bridal jewelry until AFTER you have chosen your gown and bridesmaid dresses. The reason for this is that the length and type of necklace and earrings will be dictated by the cut of the neckline on the dress. Here are some suggestions of what to wear with certain necklines:
Strapless and Sweetheart: This is the most versatile neckline. Necklace types that look good with a strapless dress are chokers, princess chokers, pendants, and Y-drops. Lariats and back dangle necklaces will also look good with this neckline.
Jewel: A high neckline looks better with either a choker or princess length necklace.
Scoop: Most all necklace lengths will look good with this neckline.
V-Neck: A necklace that mirrors the shape of the neckline will look best, as a pendant or Y-drop. Keep it simple and delicate, especially if it is worn high on the neck.
Bateau: Chokers and princess lengths will look best. A single strand of pearls would be stunning with this neckline.
Off the Shoulder: Any necklace style works with this neckline. Keep the length above the dress fabric.
Square: Shorter length necklaces will work here; chokers and princess length necklaces are a good choice.
Asymmetric: This neckline is very hard to accessorize. Skip the necklace and wear long dangle earrings and a bracelet instead.
Another reason to wait until you have picked out the dresses is that you will want to match any embellishments on your dress to your jewelry – if there are crystals or pearls on the dress, you can match your jewelry to those. Also, it is good to match the color of the bridesmaid dresses to their jewelry, unless they will wear all gold or silver.
Avoid long necklaces when it comes to bridal jewelry. They can become distracting and will be more of a focal point and will take away from the dresses and flowers. Also, sometimes long necklaces swing to one side, in effect "framing" one breast – not a good look for a wedding processional.
For brides on a budget, crystal bridal jewelry sets or cubic zirconia wedding sets are always a great choice. You get all the sparkle you want without the high price of a diamond or gemstone jewelry.
You can hardly ever go wrong with pearl bridal jewelry sets. Pearls have that soft, glowing look that seems to complement bridal wear perfectly. Add a few crystals into the mix, and you have the recipe for some gorgeous bridal jewelry!
Pick out bridal jewelry sets that look good with your engagement ring. Pink diamond engagement rings might not look so great with yellow pearl bracelets, for instance.
Bridal jewelry sets can save you time and money when it comes to finding the perfect jewelry to round out your wedding ensemble. Jewelry sets for bridesmaids are also a time and money saver.
You don't need to spend time pounding the pavement to find the perfect bridal jewelry set, either – let your fingers do the walking, so to speak! All it takes is a few keystrokes and a click or two to locate the perfect jewelry for your beautiful wedding!
Happy Shopping!